As spring approaches and the garden beckons, I am mindful of what the garden can teach me about good health. The lessons of the garden translate directly to my health, my family, and even my livelihood. Here are some timely reminders to help you enjoy good health and your garden this spring.
Gardens grow with consistent effort.
Planting a seed and forgetting about it will not produce a beautiful garden. Buying a book on health and then leaving it on the shelf after you've read it doesn't work either. Regular watering and weeding over time yield the best results. You can't postpone these things, any more than you can take all five of your daily walks on Friday.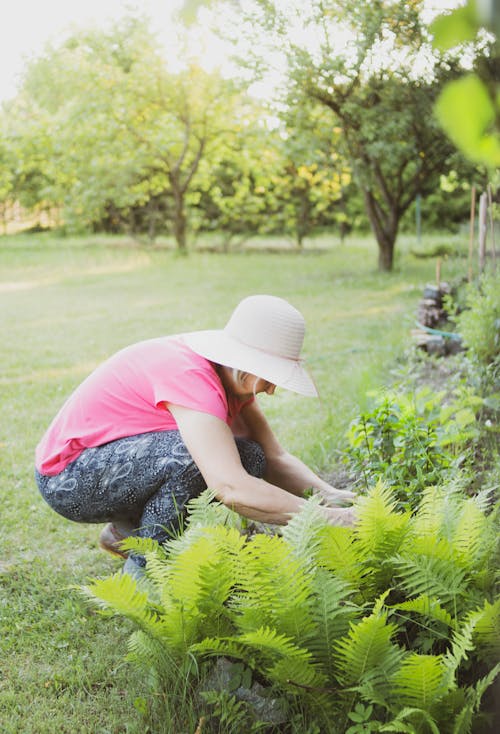 Credit: pexels.com
A little effort every day always pays off.
Even if all I have is 15 minutes, if I use it every day the results will appear over time. Spending 15 minutes in the evening practicing yoga will help me sleep better and be less achy in the morning. The temptation is to postpone yoga until I have an hour, which never comes.
Just get started, and the momentum will take care of itself.
Have you ever gone into your garden to deadhead some blooms, and an hour later you are still blissfully puttering around? Spring cleaning can be like that. I decide to clean up the front hall, which could be a ten minute job. Before I know it, I'm vacuuming and throwing out the old papers on the dining room table. Taking a walk around the block can easily become up the hill and through downtown.
Weeds will take over if you let them.
What matters to me will come last if I let the all the other demands take over. I work at home, and my work will easily get sacrificed for endless internet surfing, Facebooking, and fetching and carrying for my perfectly able-bodied children.
If I want the flowers and tomatoes I planted to grow, I have to pull the weeds before they can take hold and choke them out. It takes diligence, but those sweet tomatoes are worth the effort.
Even the most lifeless plant can surprise you.
Mother nature is incredibly resilient. I have a Wisteria plant that I planted in a very large pot, which is probably insane by most people's gardening standards. Wisteria needs room, and I don't have any soil, I only have pots. I love Wisteria so I put it in a pot.
In 2017, my entire garden appeared to die, because I could not tend to it. I went through eight months of intense cancer treatment that year. In May of 2018, after I had my last herceptin treatment, I was surveying the damage in my garden. To my delight, the Wisteria which appeared to be completely dead had a new shoot coming out of the soil next to the plant. I took it as a good omen, and now, five years later, that Wisteria is still growing.
A garden illustrates the rules of health that can't be altered. Happy gardening!