There are many simple tasks that can be accomplished to prevent the flu from spreading. Many are common sense suggestions that everyone can easily follow.
Cover
Always cover your nose and mouth when either sneezing or coughing with a tissue of handkerchief. Throw them in the hamper or garbage after using them. Tissues are best because they only get used once before being tossed out and never have to be touched again. If a tissue is not available cough or sneeze into your shirt sleeve instead of into the air. Change your shirt as soon as possible and locate that box of tissues.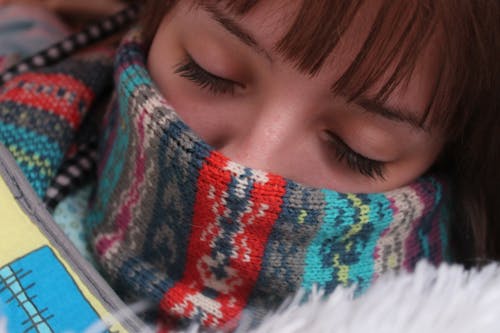 source
Wash hands
Washing your hands with soap and warm water will help rid you of unwanted germs and prevent you from spreading them around. Try and wash as often as possible especially after sneezing, coughing and blowing your nose.
Clean
Clean any and all contaminated surfaces. These are objects that you and other members of the family touch often. Phones, door knobs, even on the remote control germs can adhere to and transfer by just a touch. So wash with a disinfectant often or an anti-bacterial wipe whenever possible.
Sharing
Another way to prevent flu germs from spreading is by not sharing with family members. Remind yourself and those around you that your utensils, glasses and food you haven't finished should not be touched so they can stay healthy while you try and recover.
Contact
Avoid close contact with others that are sick or when you are sick. Breathing on them, hugs and kisses or even shaking hands can give the flu virus germs a chance of being transferred. The last thing you'd want is having the same flu virus circulating from one family member to another; nor have it return and re-infect you a second time.