If you feel depressed, consult an expert. Only a specialist can diagnose depression. If you have depression or just feel momentarily sad, these tips can help.
To leave a depressing situation is essential to have attitudes that seek ways and when you find them, move on. Music therapy is one of the treatments for depression. In the silence of the soul, music is an invitation to rediscover the meaning of life. Sound waves invade the brain and unlock the neurons, so the feelings change, resonating throughout the body. However, music is not only restricted to physical mind, it can provide the body the power to liberate, heal, thrill, relax and transform!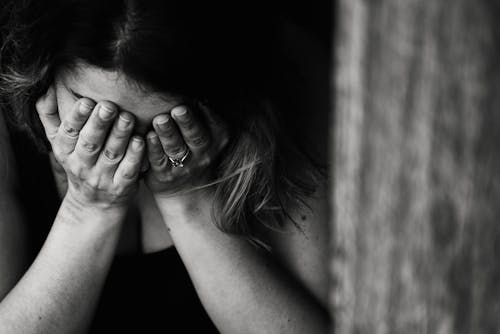 Credit: Pexels.com
The German philosopher Arthur Schopenhauer sees in art the possibility of transcendence, music occupies the highest level, he said: "The music, being independent of all external image, and able to introduce ourselves to pure desire in their own movements; music is desire in essence." There is no right genre, just listen what you like and engage with the melody so the therapeutic effects are noticed. Let the spirit dance and why not at the same time as the body...
Among the natural ways to get out of a depression, exercise is one of the most important, because it activates all the body functions, which themselves have the power to self-adjust. However, for this to occur, it takes great discipline and never give up. To make it easier, try to do something that you enjoy.
See other tips that helped me overcome depression:
Try to do something that always give you pleasure
Make a list of priorities in your life
Look in the mirror and say you are special and important
Get up and walk, but do not look at the floor
Eat foods rich in tryptophan and omega 3 supplements
Stay near positive people
Make love
Think of positive things from your mind and delete bad things
See photos of your happy moments
Avoid being alone, take walks
Have a psychotherapy
Be aware that being sad will not solve your problems