Creating new Easter traditions is something that can bring an entire new meaning and recognition to the Easter season. Generally families have a traditional way of celebrating the Easter season. Whether it is dictated by religion, family tradition or culture, most families generally do the same thing every year. This article suggests ideas for creating new Easter traditions.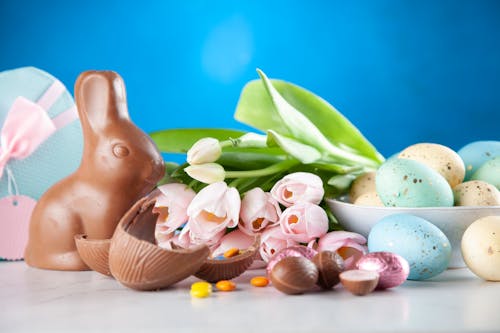 Traditionally most people go to church on Easter and then head to Easter brunch or to grandmas. Where that is a wonderful way to spend Easter Sunday, creating new Easter traditions is something that should be considered, and could greatly affect children in a positive way. There are many people that have no one on holidays such as this. Easter is generally a beautiful spring day and feels equally beautiful.
Consider taking your children to visit a nursing home on Easter Sunday. Take flowers and whatever edibles are allowed in the facility. Have children sing hymns or other songs that might brighten the day of someone that might not be so bright. See if the facility will allow you to set up and table and color Easter eggs with the seniors that live in the home. This will not only brighten their day and their life, but in your child's life they are creating new Easter traditions that will impact them, and that they will remember.
There are many children in foster homes and orphanages. To those that have the perfect family, thoughts are never given to others and what might be going through their minds on days such as this. Get with some of your friends and their families and contact some of these organizations. Take contributions and provide a new outfit for children in these situations. Organize an Easter egg hunt or afternoon Easter brunch for a child who equally deserves but may not have the same opportunity as your children. Traditions are wonderful, but to break them in the sprit of creating new Easter traditions of equal value are so paramount, and teach our children what life is really about.
If you really are into creating new Easter traditions, and you belong to a sorority, country club, or other private organization make it a part of your agenda to sponsor kids at Easter. See to it that a certain percentage of underprivileged children are provided with a new Easter outfit, an Easter basket, and dinner. For some of us it is all about a speech and asking from support from our friends and associates. For some of these children out creating new Easter traditions of this caliber is a life-changing event that will always be remembered.
---
Originally posted on Mazima. Hive blog powered by ENGRAVE.